To all the men who love Tokyo's sex industry, are you enjoying the night life in Tokyo?
In this article, we would like to introduce you to some secret reviews of the Japanese Escort Girls you can meet in the most popular sex shops in Tokyo, which are categorized as "Luxury Escorts".
We have carefully selected only reviews from real customers who have actually used a high class escorts, so please don't forget to read through them before choosing a brothel.
The prices are of course higher than in most escorts in Tokyo. But don't worry, the girls we introduce are all very attractive Japanese women who are worth the price. (Please note that even high end brothels can have low level service and women).
Let's have a Great Night out in Tokyo!
💖Mai Age:21 H160-84C-56-85
Thank you to the staff for always being so polite. I've never met Mai before, but she is the best I've ever seen in terms of looks, style and service. She is a true Nogizaka-type girl, and would probably be the center of a group. Anyway, she's cute! She grabbed my uncle's heart. She is a crime-worthy girl.
💖Momo Age:21 H165-89F-58-87
I like her honest and outgoing personality first at all. Secondly, her body is easy to feel, and she loves to kiss. The blow job was excellent as well. Last, she cleaned up bed and towels. That's I like about her. I never met her like you. I'll revisit you Momo-san. I want to talk more too.
💖Kanade Age:21 H164-87E-56-85
It was difficult to make a reservation, but I finally got to meet her!
I'm convinced that we sold out immediately!
She was a beautiful, neat, amateurish girl who fit the concept of the store perfectly!
She looked like she belonged to a famous women's college.
I'll try to fight for her again!
I'll do my best to fight for her again!
💖Nanami Age:21 H165-83B-57-85
She's cute at first sight! She is much sexier and full of good looks than her profile image. If you prefer glamour, we don't recommend it, but her slender body and super-sensitive breasts are worth attacking. She says, "I love sex! So, as you can imagine, the content of her play is wonderful, with her oral assault coming at you slowly and firmly. It was a good decision to extend the time because she can be aggressive and fun for both attackers and receivers. I hope to see her again.
💖Sizuku Age:22 H150-84C-54-83
She is a beautiful girl with a pink flowery ribbon that fits her perfectly, just as the store comments.
She has a cute baby face, is petite and slender, and I was a little worried about her play.
However, I was surprised to see her play with such a rich gap that blew my worries away!
I love that she spoils me for the whole time.
This is a habit....
I will come to see her again.
💖Ran Age:20 H173-83C-57-85
Ran was the best, that I can only say.
She looks like a model. Small face and she looks like Honoka (Porno Actress). I think she looks like Miki Itou and Wakana Sakai. Her personality is also great. Everyone loves her.
You will enjoy for sure expect who don't like a tall lady.
💖Nazuna Age:24 H154-86D-54-83
It was my first time to use this store. And on my first day, I met the newface, Nazuna! She is as beautiful as you can imagine from her picture. When I opened the door, my imagination was instantly confirmed! She is even more beautiful than I imagined! We sat down on the sofa and started talking and making out, and I was already sunk! I was sunk even more when she washed my body in the shower and made out with me. In the shower, she washed my body and made out with me. I couldn't believe such aggressive skinship from such a beautiful woman... At the end of the session, she gave me a special smack, and I was in heaven. I'm still so excited even thinking about it now! I'll definitely call you again!
💖Hana Age:21 H162-87E-57-87
You are cute, friendly and have high hospitality.
I think you are the best lady ever.
I like when you hug me.
Best time ever☆
💖Ema Age:20 H155-84D-55-82
The conversation, the play. And of course, she looks perfect. Everyone will be satisfied. I'm glad that you're doing your best. I'm glad to hear that. But after meeting her a few times. But when you meet her a few times and bring out her true colors. I'm sure you'll have a wonderful time. I want to see her again.
💖Kurumi Age:20 H164-85D-56-84
From the moment I met her for the first time, she gave me a sense of familiarity as if we were old acquaintances.
Whenever I go to a place like this, I always research the preferences of the girl on the website and prepare a story so that I can enjoy her, but before I knew it, I found myself listening to Kurumi's complaints about her daily life.
Her play was also very attentive, and I was able to enjoy it without any stress.
💖Otoha Age:23 H165-85D-56-86
This was my third visit in a row.
I believe that sex industry is not just about having sex, but about getting to know the other person, even if it's only for a short time, and getting to know yourself a little, and cherishing the encounter for that moment.
I used to meet a lot of girls with different personalities, but after I met Otoha-san, I found myself enjoying my time with her not only because of her beauty, but also because she was so natural and relaxed as we talked.
I think everyone likes her, and I would like to continue to support her as a fan.
Thank you very much.
💖Neru Age:20 H157-86E-58-85
Exclusive sesual and very cutie looks that she has. I have had an excellent time with her in my first-time service at Number Five Shinagawa. I can't wait to meet with her in next time.
💖Maika Age:23 H167-86E-57-88
I met her twice and I can only say that she is a very nice girl. Her face is charming, her proportions are good, her personality is friendly and cheerful, and she's very sensitive, so she's worthy of your attention! She may be modest about it, but there's no way she can't be popular. If you prefer small and slender girls, you may feel that she is too powerful, but she is tall and busty, so you will not be disappointed when you hold her. I'm sure I'll see her again when the time is right.
💖Airi Age:22 H165-84C-55-83
The price was a little high because of the LUXE rank, but I trusted the store's absolute recommendation and called her. I was surprised when I met her! She was far more beautiful than I had expected! Her looks were quite beautiful, but she also had a perfect style that made me think she was an active model. Her looks were quite beautiful, but she also had a perfect figure that made me think she was an active model. But the best part was Airi's personality! She was gentle, calm, and a little bit natural.
She knocked me out at first sight!
I'm sure she'll be very popular, but I'll definitely come see her again, so please wait for me until then.
💖Kagura Age:25 H145-84C-56-85
From the moment I met her for the first time, she was the best girl I've ever met, naturally flirting with me as if we were lovers.
She is petite, has a great style, and looks surprisingly like Jun Arimura, very cute.
I can't forget the way she turned on when we got into bed, and the way she hugged me with her naughty and tender eyes.
I will definitely go see her again!
💖Rumi Age:23 H158-84D-56-85
Rumi-Chan was amazing!!
When I opened the door I was shocked how beautiful she was.
So genki and always smiling....
This was my first time using this type of service and she made my experience very enjoyable and definitely a repeat customer if I will ever get the chance again...
💖Chinatsu Age:21 H160-86D-55-84
I had some free time. I was curious about her on her website. I played with her.
What does the customer want? What do they want, and what is the best I can do for them? How can I make them happy?
She was very attentive.
I felt that they were smart enough to provide a quality time. I felt her cleverness.
I'm sure everyone will be satisfied and I'm sure everyone will be satisfied and go home with a happy feeling.
I was also very happy. Meeting you today, It was a special day for me.
Thank you very much.
💖Ibuki Age:19 H168-89F-56-87
Her face, body and even the peronality is simply AWESOME. Everytime I see her, she leads me to great ejaculation, she's the BEST.
One more time.
💖Hikaru Age:23 H171-85D-56-85
It was true that she looked like the fashion model.
If you like slender model beauties, you will definitely be satisfied.
I'm not an expert on this store, but I simply wanted to introduce you to a beautiful woman.
That's all I'm going to tell you.
From there on, it's all fun and games.
💖Mari Age:21 H153-86E-57-85
She is tiny, friendly and also cute.
She was my type of angel.
I'll choose you again.
💖Natsuki Age:22 H164-98I-58-88
Natsuki's boobs are way too nice. They aren't only huge boobs. Shape, looking and the feeling was wonderful.
Thank you so much.
💖Miku Age:23 H161-89F-56-86
Her breasts were very soft.
She has what is called "slender big tits," which is rare in the adult entertainment industry.
She has long arms and legs, so it was as if I was having sex with a model.
I was so excited.
It's a pity that she doesn't come to work often.
💖Satsuki Age:21 H172-90G-58-88
She wears tight nurse costume from hotel lental item. Big boobs and berry is skinny. Shiney hip is a good curve. Her skin is so smooth too! She tried to make me feel good a lot of ways. I'm so happy. I had a great time with her.
💖Aoi Age:26 H155-86E-56-83
I'm the person that ask to visit me at Shinagawa. I choose because receptionist told me she is good and cute. She was like a Japanese pop-idol.
Cheers
💖Maki Age:22 H161-91H-57-89
She looks cool beauty lady, but the service was wonderful. She has a naughty way as well. Also, She has nice smooth skin, beautiful hip, and long beautiful legs. Good body. Her skill was excellent too. I would say she is a high-level lady.
💖Tsubaki Age:23 H167-88F-57-90
Tsubaki-san have a perfect body. She is not too skinny, slender and beautiful curves. Boobs are a good shape and cute color. Also beautiful big hip. She also likes to tease by gentlemen. What do you need more? She looks like half Japanese half caucasian model. She looks gorgeous model who is mean, but she is a charming lady. She used to work as a hotel front desk receptionist. She works here short-time, so if you don't want to get into her, please don't play with her lol
💖Yuuka Age:22 H159-85D-56-84
The beautiful lady from a tropical island. Her body is way too beautiful. I was afraid to touch. 60min isn't enough. Next time, I'll play more long time.
⭐⭐⭐⭐⭐⭐
【AD】The most popular Sex Escort Agency in Tokyo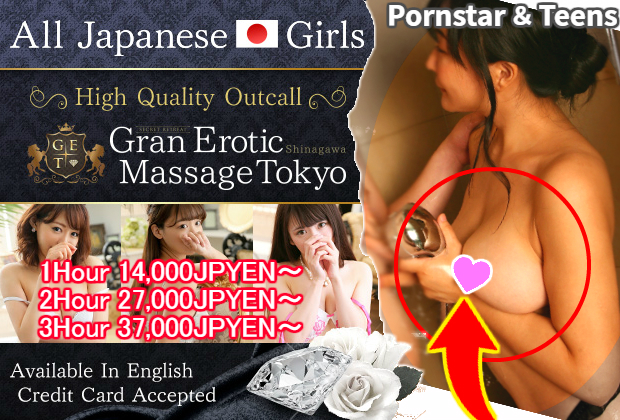 The most popular Sex Escort Agency in Tokyo
[AD]Japanese Escort Tokyo : Perfect Service with Cheap Rates